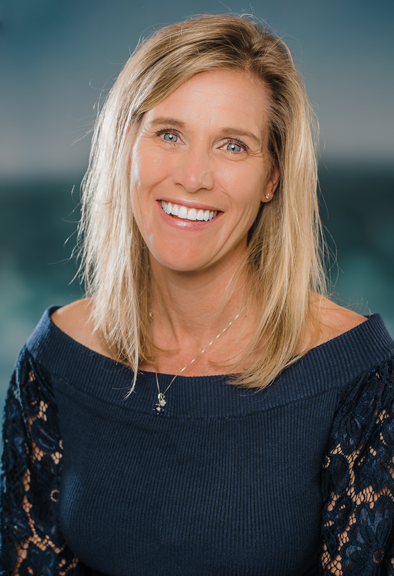 Dr. Williams has over 30 years of dental experience. She was introduced to dentistry as an assistant in her brother-in-law's dental office and soon discovered her love for everything teeth. This led her to the Loma Linda University School of Dentistry where she graduated with a Bachelor of Science in Dental Hygiene.
After practicing hygiene for several years in a variety of settings, she obtained her dental degree at the University of Colorado School of Dental Medicine. She briefly held an appointment as a Clinical Instructor in the Department of Surgical Dentistry and still enjoys sharing her love of dentistry with future dental professionals. Some of her team members have gone on to become certified dental assistants, hygienists, and dentists!
Dr. Williams has a passion for learning and strives to educate her patients on all of the treatment options available to them. She believes patients should be able to fully participate in their care and choose the best treatment for themselves. Dr. Williams has a strong interest in providing comprehensive treatment including complex full mouth rehabilitation. Williams Family Dentistry is a true "family practice" with Dr. Williams being very comfortable caring for all members of the family.
Dr. Williams has been a resident of Central Park for many years where she lives with her family. Outside of the office, you're likely to see her at one of the neighborhood pools or restaurants.
Dr. Molly Johnson has been a resident of Central Park since 2011 and loves the sense of community that makes our neighborhood so special. She enjoys treating so many neighbors and friends!
She is a graduate of the University of Colorado School of Dental Medicine, where she was elected to Omicron Kappa Upsilon (a national dental honor society).
Dentistry is a second career for Dr. Johnson. She attended Trinity University in San Antonio, TX where she played soccer and graduated with both bachelor's and master's degrees in Accounting. She spent 6 years working as an accountant, but ultimately found her work to be unfulfilling. Dentistry was appealing to her because it involves a lot of patient interaction, demands continuous learning, and always has advancements in technology. Her goal as a dentist is to make her patients feel comfortable and informed while providing high quality dental care.  She feels honored when patients recommend Williams Family Dentistry to their family members, friends and coworkers.  
Dr. Johnson lives in Central Park with her husband and daughter. She loves the Colorado outdoors and enjoys skiing, biking and cooking.
Dr. Johnson is a member of the American Dental Association, the Colorado Dental Association, and the Metro Denver Dental Society.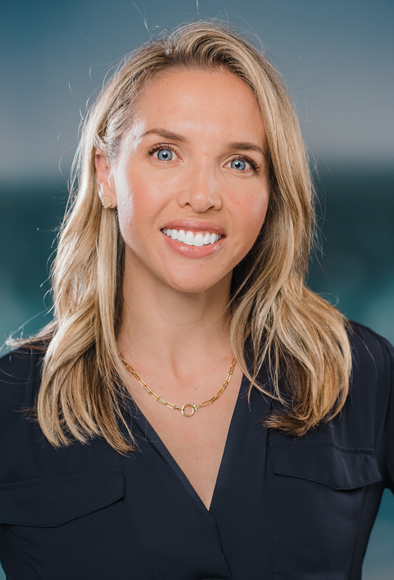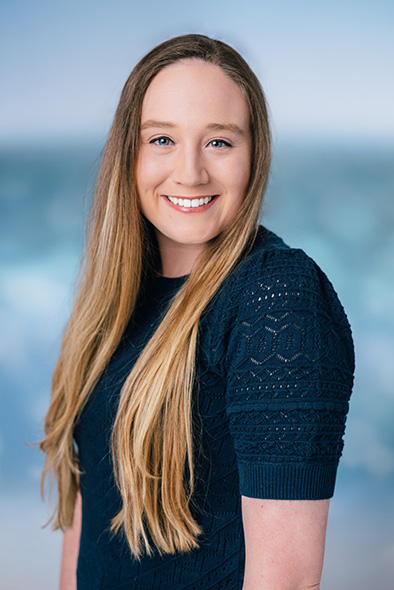 Dr. Wold knew from the age of five that she wanted to be a dentist. She graduated from the University of Texas at Austin with a bachelor's degree (go longhorns!) and attended Texas A&M University College of Dentistry where she received her dental degree. Dr. Wold went on to further her education by completing an advanced education in general dentistry residency program at Southern Illinois University. While she lived in Texas for many years, Dr. Wold moved around a lot growing up and even spent some time overseas in England. She wanted to find a permanent residence and somewhere that she could call home, which is exactly what she has found in Colorado.  Dr. Wold's main goal is to help patients achieve beautiful and healthy smiles. She strives to ensure that patients feel comfortable in the dental chair and are able to make informed decisions regarding their dental health. 
Outside of the dental office Dr. Wold enjoys skiing, hiking, and spending time with her friends and family. 
Dr. Wold is also a member of the American Dental Association, the Colorado Dental Association, the Metro Denver Dental Society, and participates in a monthly dental study group.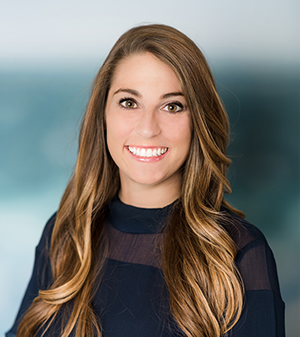 Born and raised in Omaha, Nebraska, Cassie moved to Denver in 2014 and joined our team as a hygienist shortly after, in 2015. She attended Missouri State University, where she graduated with a Bachelor of Science degree in Biology. While attending college, Cassie spent two years volunteering with the Ronald McDonald Care Mobile, fondly known as the "Tooth Truck." It was there she developed a passion for dentistry and dental education. After graduating from MSU, she went on to attend the University of Nebraska Lincoln, where she earned a Bachelor of Science degree in Dental Hygiene. 
During her experiences in both pediatric and general dentistry she developed a strong passion for education, prevention, and communication. Cassie enjoys working closely with her patients and takes pride in providing comprehensive dental care. 
Cassie and her husband, Dan, have two rescue dogs named Penny and Bogey. When she's not in the office, you can find Cassie skiing, camping, or trying all the delicious food Colorado has to offer!  Although she loves everything about Colorado, she still finds time to make it back to Nebraska to catch a few Husker football games. Go Big Red!
Brittany moved to Denver in 2017 from a small farm town in Illinois. She received her Bachelor of Science in Dental Hygiene from Southern Illinois University in Carbondale. Before college, Brittany worked as a CNA in a nursing home where she noticed the limited care patients received toward their oral hygiene. This led her to change her major from nursing to dental hygiene. Brittany loves getting to know her patients and giving them the best care possible.
While outside the office, she can be found hiking, eating great food (desserts are her favorite), crafting, or traveling. Brittany and her boyfriend, Dan, just bought their first house in Lakewood! They have two pups, Remy a Havanese, and Birdie a Bernedoodle, who keep them very busy!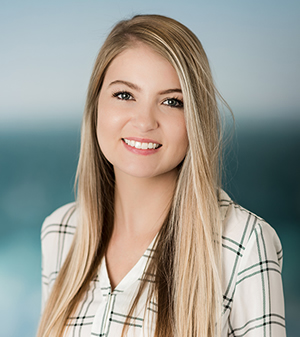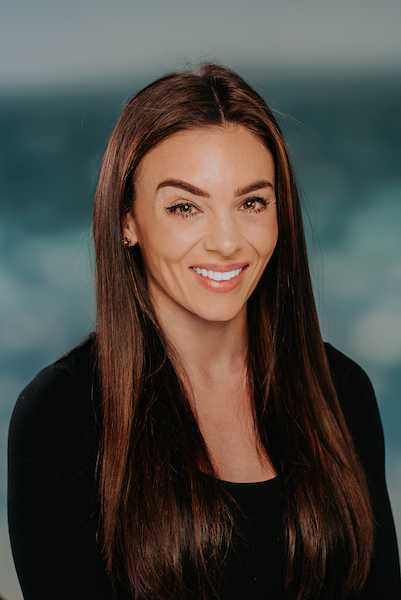 Jenna was born and raised in Fort Collins, Colorado. She moved to Vero Beach, Florida where she received an Associate of Science Degree at Indian River State College. Following a long family tradition in healthcare, Jenna received her degree in Dental Hygiene in 2018 and relocated back to her home state in 2019. You will find that Jenna strives to put her patients at ease while providing a gentle, positive and thorough dental experience.
Jenna enjoys art activities such as working with resin, watercolors and acrylics. Jenna spends her free time traveling, cooking and enjoying anything outdoors with her pomsky, Milo.
Abby moved to Denver in 2016 from eastern South Dakota. She received her Bachelors of science in biology from Northern State university in SD. After graduating from NSU, Abby went on to receive a second Bachelors of Science in Dental hygiene from Forsyth School of Dental Hygiene in Massachusetts.  Abby loves getting to know her patients and educating them on prevention.
In her free time you can find Abby in the mountains or spending time with her bulldog Aria. She loves to hike ( working on the 14ers), backpack,  camp, ski or spend the day on the lake in her kayak. She also loves to travel and is usually planning her next adventure.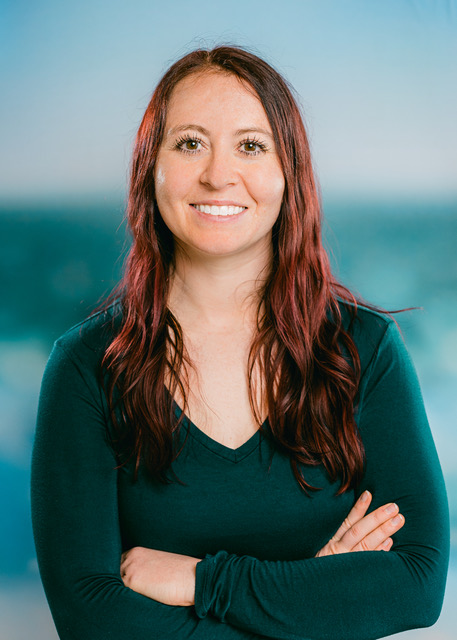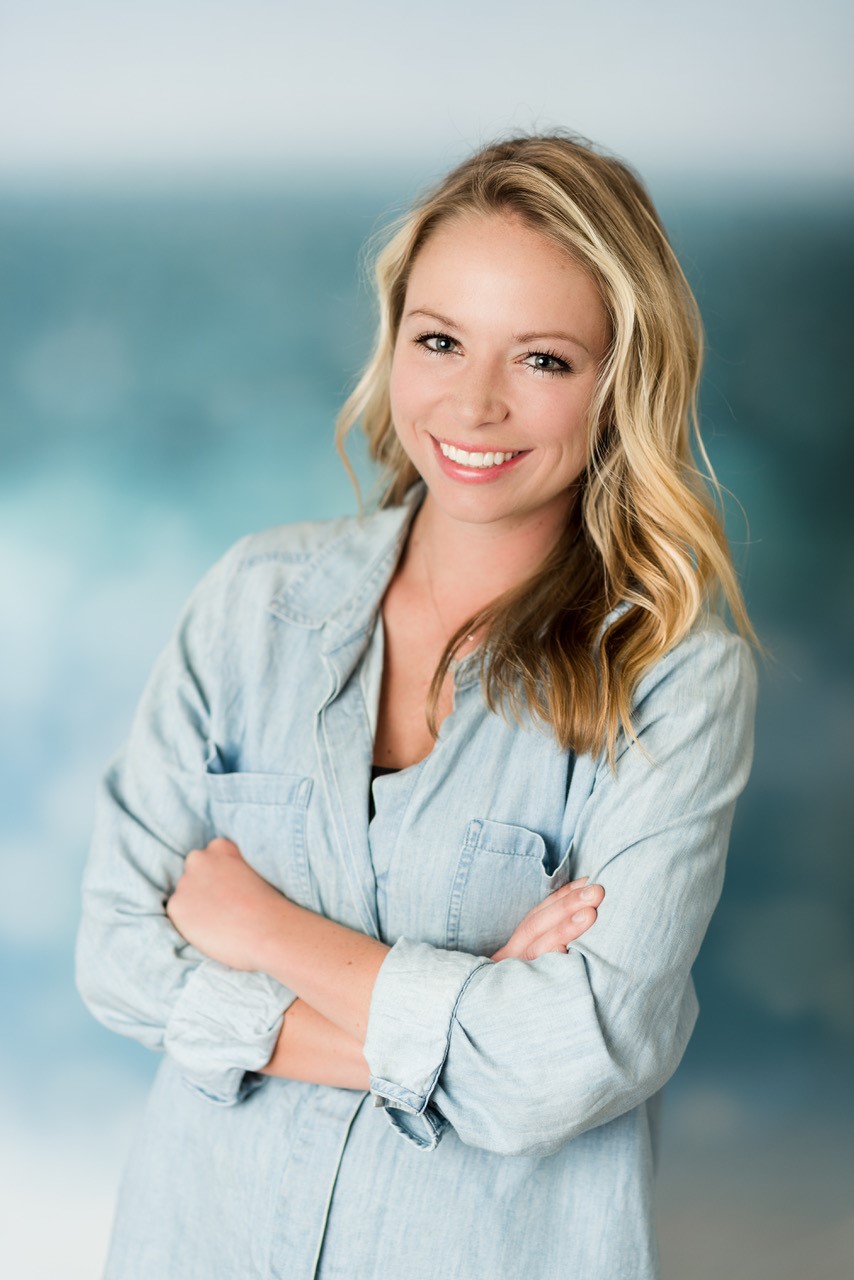 Heather was born and raised in St. Louis, Missouri (Go Cardinals!) and joined our team when she moved to Denver in the spring of 2016. Heather's grandfather was a dentist, and during her senior year of high school she decided to follow his footsteps and enter the dental field. She attended Southern Illinois University Carbondale where she earned her Bachelor of Science in Dental Hygiene. In her free time, you can find her traveling, camping, hiking, skiing, or training for her next race with her German shorthaired pointer, Wren. She has completed numerous marathons and ultra races, including the Leadville 100 and the Boston marathon!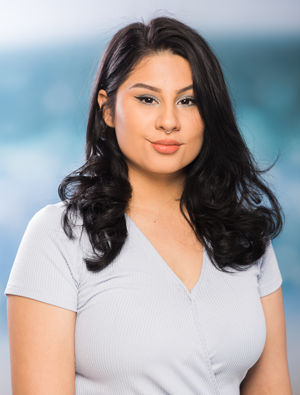 Colorado is home for Adriana, it is where she was born and raised. Adriana always knew she wanted a career that could help others, which led her into dental assisting. After watching a longtime friend receive a new smile and increase her confidence, she knew that was something she wanted to be a part of. Adriana completed her education in dental assisting at Concorde Career College and joined the team at Williams Family Dentistry in 2019.
Adriana enjoys working in the dental field and spending time with her family. She and her partner of 14 years have two beautiful daughters together. 
Becca was born and raised in El Paso, TX. She has always had an interest in healthcare. She received her Associates of Applied Science in Biological Sciences and moved to Colorado in 2018. Prior to general dentistry she worked as an orthodontic assistant for 2 years. Becca finds working in the dental field is a very rewarding field because it provides patients with a reason to smile.
In her free time, she enjoys the outdoors, eating, spending time with her family and playing video games.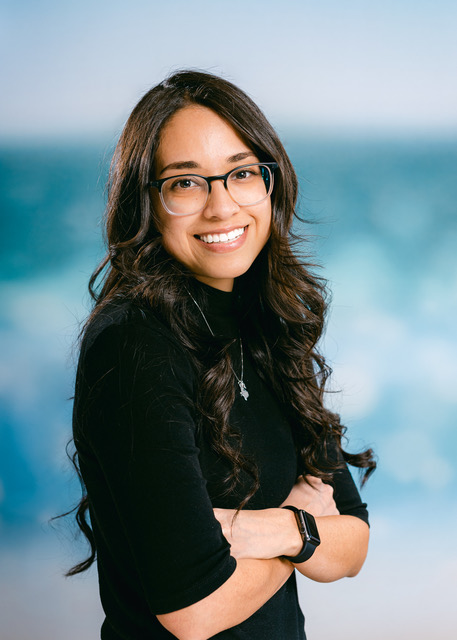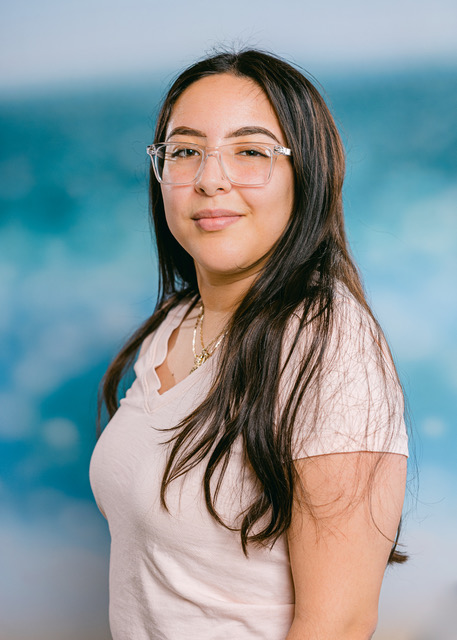 Born and raised in Denver, Colorado, I'm a  proud daughter of two immigrant parents from Zacatecas, Mexico. I enjoy spending time with my family and going out to grab some wings on Fridays after work.
From a very young age I knew I wanted to do something in the dental field. Overall, I just want people to feel confident with their smile and know that coming to the dentist is not so bad after all. I completed my education in dental assisting at Concorde College in 2022. My goal is to become a hygienist….and  maybe a dentist! I like to say working around teeth is fun.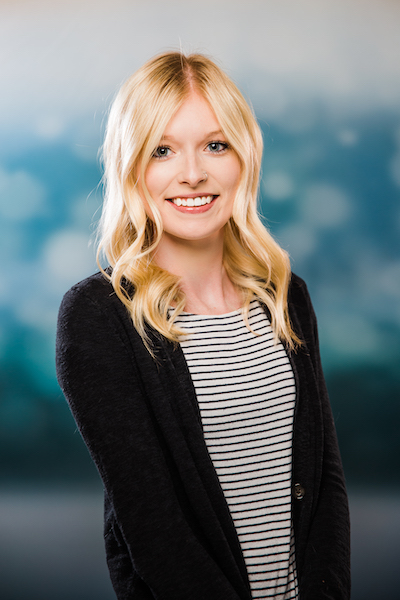 Maddie is a Colorado native. She attended Colorado School of Dental Assisting in 2014 and worked as a dental assistant until joining the Williams Family Dentistry team in 2018 as an insurance/treatment coordinator. Maddie enjoys helping patients better understand their dental insurance benefits and financial options.  When she's not in the office she enjoys spending time with her family and friends, taking care of her dog Theo, and cheering on the Denver Broncos!
Alondra was born in Fort Worth, Texas and moved to Colorado 13 years ago. She joined the dental industry in 2016 as a scheduling coordinator. She looks forward to welcoming patients to the office and finding them appointments that work with their schedule.  In her free time, she enjoys spending time with her family and friends, cooking, and being outdoors.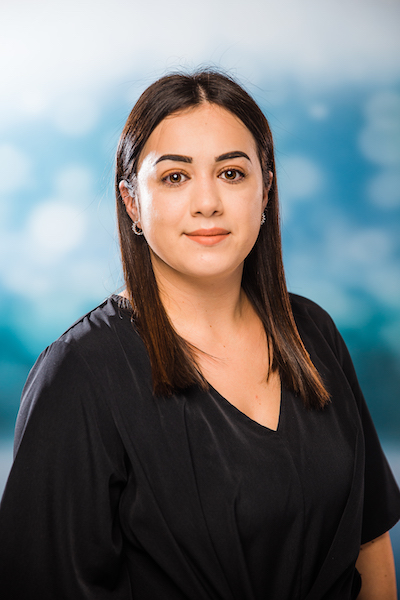 Reach out to us today to make your next appointment!